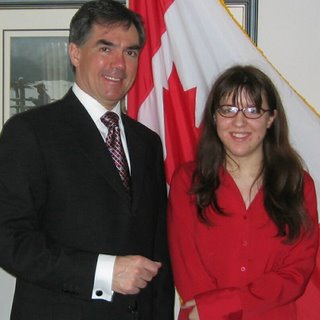 My Eldest loves politics so when she was given a school assignment which was to include photography and an interview, she contacted a Member of Parliament and made an appointment. I accompanied her there and as we waited she commented that I was more nervous than her.
The interview went really well. I was only present for the photos but his assistant said
twice
how professional the interview went!
I am proud of this confident young woman.